Fit meal delivery has never been so delicious and convenient
Our meal delivery system provides a peace of mind for anyone in the pursuit of a healthy lifestyle. Order weekly  delicious healthy food and enjoy a natural lifestyle to lose weight and control cravings. Our menu is designed to keep you fit and healthy while you live your busy life. Studies have proven that people who eat healthy and exercise regularly are happier, and simply more successful at everything they do! We take pride in shopping for the right healthy food ingredients- We got it all figured out for you, so you can relax and concentrate in what you do best everyday- We will shop, chop and slow cook for you every week, saving you time and money so you can enjoy life with delicious fresh recipes for lunches and dinners.  
Slender Lifestyle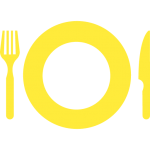 This lifestyle has been designed for those wanting to stay lean while eating plenty and delicious. Ideal for: People with lifestyles that are mostly sedentary but need the extra mental energy to focus.  Ideal for glucose control, or people who engage in light physical activity. This lifestyle is ideal for people that would like to maintain their ideal weight after dieting and/or after achieving massive weight-loss and want to keep lean forever.  This lifestyle is low carb and requires attention as is also low in fats, therefore a well planned breakfast is essential. 
Active Lifestyle
This lifestyle is ideal for people on the go. If you exercise regularly and keep a moderate intensity level during your workouts, this lifestyle might be for you depending on your goals, gender, height and current weight. If your goal is to lose some body fat, this meal plan might be ideal for you. Please talk to a qualified trainer to determine if a 25 grams of carbs per meal is ideal for your fitness and or weight-loss goals. Carb cycling is possible by mix and matching all our three Fitness Lifestyles. 
Extreme Lifestyle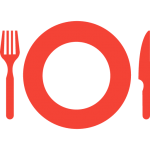 This lifestyle is designed for people who engage in high intensity training (HIT) or for those who practice regular heavy weight lifting training sports. This extreme lifestyle is a tasty way to preserve a leaner and muscular mass after intense physical activity. Not intended for weight-loss, but will keep anyone lean without the need to diet for weight-loss. The extreme ready meal is best for people engaging long endurance sports lasting +2 hours of physical activity such as: Running, swimming, cycling, HIT or cross-fitters. For people with a larger BMI or for those who look tall and big, please know these meals will need snacks and breakfast options to render better performance. Contact us at if you would like to plan with us.